Ditch & Swale Protection Guard 9"
| | |
| --- | --- |
| Article number: | 49242623 |
| Availability: | Usually ships within 2 to 5 business days |
| Delivery time: | Please contact us for delivery timeframe |
Description
Ditch & Swale Guard is a patented high performing and low cost approach to protect roadside ditches, swales, and channels from erosion and sediment loss. Ditch & Swale Guard acts like a check-dam to slow concentrated flow to reduce flow velocities and downstream erosive energy. Installation is fast and easy. After vegetation is established, Ditch & Swale Guard is easily removed and reusable. Ditch & Swale Guard is an important part of a comprehensive Best Management Practice system for soil stabilization. Ditch & Swale Guard is made from durable and recyclable HDPE and is available in 5 inch and 9 inch heights.
Item # 49242623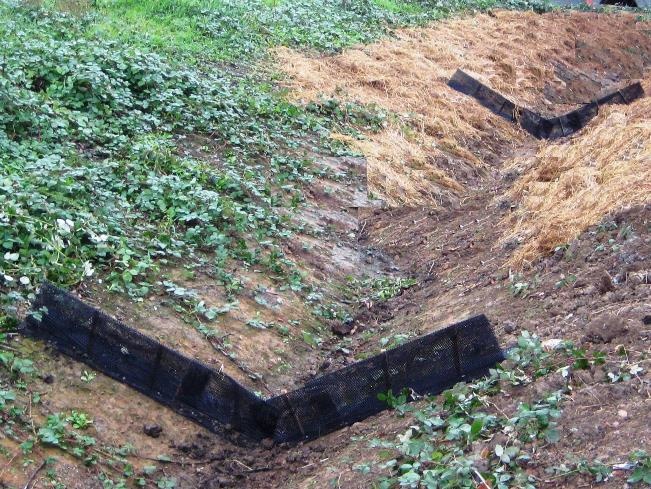 Ditch & Swale Guard for higher flow channels and ditches
3-foot lengths, 9" high - check dam segments interconnect
Product Benefits
Cut project costs by 50%
Low first and total cost
Easy to install and maintain
Fast installation, lightweight
Easy to remove, store and reuse
Compact storage and transportation
Low shipping and storage costs
Better Performance
High sediment retention
Reduced undercutting and scouring
Applications
Roadside ditches / swales

Higher flow channels
0
stars based on
0
reviews