ProWattle Slope & Perimeter Protection
| | |
| --- | --- |
| Article number: | 49253026 |
| Availability: | Usually ships within 2 to 5 business days |
| Delivery time: | Please contact us for delivery timeframe |
Please complete the "Request A Quote" form below to obtain freight/shipping charges.
Product Description:
ProWattle is a high performance, low cost, and environmentally sustainable approach to protect slopes from erosion, protect perimeters in low traffic environments and protect low flow channels from erosion. Unlike fiber rolls, ProWattle tends to spread, rather than concentrate flow. Installation is amazingly fast and ProWattle is quickly and easily reused. Since it packs nearly 10 to 12 times as dense as wattles, it provides dramatic labor and logistical cost savings. ProWattle allows water flow-through, reduces water velocity, and provides particle filtering. It is a better alternative to wattles or fiber rolls. ProWattle can be used wherever wattles are specified.  Made from recycled post-consumer or post-industrial content (92%). Recyclable as HDPE at the end of life.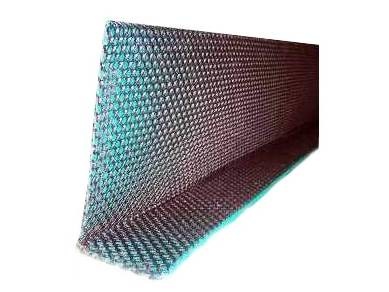 ProWattle™ – An alternative to wattles (fiber rolls) for linear or slope protection in commercial construction, road construction, general construction and agricultural applications. ProWattle allows flow and is particularly good at slope interruption. It spreads flow over long distances, reducing water velocity and erosive energy before it passes through and heads down-slope.
Product Benefits:
Lower Life Cycle Costs (up to 50% savings)
• Low total cost
• Huge logistics advantage
• Almost no maintenance
• Easy to remove and reuse
Better Performance (2x sediment containment)
• Slows and spreads flow
• Significantly less undercutting
High Environmental Sustainability
• Recycled
• Reusable
• Recyclable
• Better Soil Conservation
Product Details:
• Item # 49253026 - PW 06 - 7-foot lengths, 5.0" to 6.0" high, priced at $1.98 per foot

• Item # 49253033 - PW 10 - 7-foot lengths, 10" high, priced at $2.87 per foot

ProWattle Features & Benefits
ProWattle Installation

ProWattle How to Connect

0
stars based on
0
reviews