The Grate Bag, Storm Drain Undermount Bag Insert
Article number:
36971373
Availability:

In stock

(21)
Delivery time:
1 - 3 business days or you can pick up in store
Product Description:
The Grate Bag is the simple and economical solution to protecting storm drains from construction runoff. EPA's storm water regulations say the only thing that should go down into a storm drain is water. However, when it rains, a whole lot of other pollutants make it's way down the drain too.The purpose of The Grate Bag is to collect and filter all of those contaminants such as debris, fertilizers, hydrocarbons, oil, silt particles, sediment, trash and much more.

It mounts under the grate inside the catch basin and is a cost-effective, easy way to trap chemicals and pollutants from entering the sump or pipes. It is made of a permeable geotextile that allows water to pass through but prevents silt and sediment from clogging the drainage system or leaving the site. Over flow holes prevent job site flooding during intense rain events. These units are unobtrusive and out of the way, and their large sediment storage capacity minimizes maintenance.
The Grate Bag is a Best Management Practice, which is normally used in conjunction with other BMP's to reduce the impact of sedimentation. Use of The Grate Bag as the sole BMP should be limited to those applications where sediment loading within the storm-runoff is minimal. Bags are constructed with tension cable as well as overflow holes that are placed one foot from the bottom of the bag. The Grate Bag is an excellent "final filter" in a well-designed and implemented erosion control system. 
Routine inspection of a The Grate Bag's collected sediment level is important to prevent "ponding" around storm drains. The Grate Bag can be emptied and re-used for the life of the construction project.
Product Details:

| | |
| --- | --- |
| Item Number | Size |
| 36971373 | 24" x 24" x 36" |
| 36971374 | 30" x 30" x 36" |
| 36971328 | 32" x 32" x 36" |
| 36971375 | 34" x 34" x 36" |
| 36971379 | 36" x 36" x 36" |
Product Features:
Secondary sediment control
Costly basin and pipe system cleaning is reduced
Sizes available to fit all standard grate sizes
Simple to install and economical
Lightweight
Under grate design, so not disturbed easily, and does not impede vehicle traffic

Reusable 
Curb opening deflector
Bags come in black or silver

Product Specifications:

The Grate Bag_Specification Sheet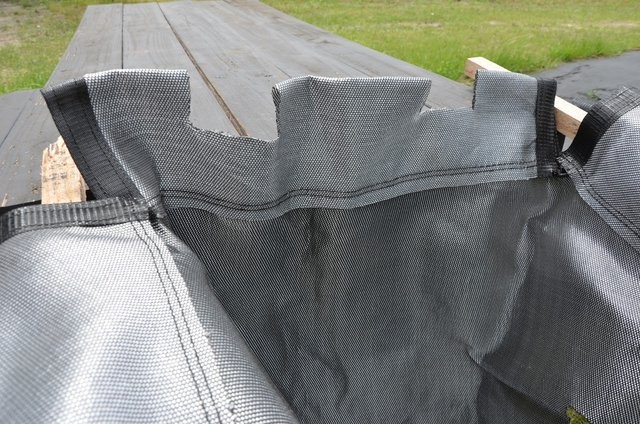 The Grate Bag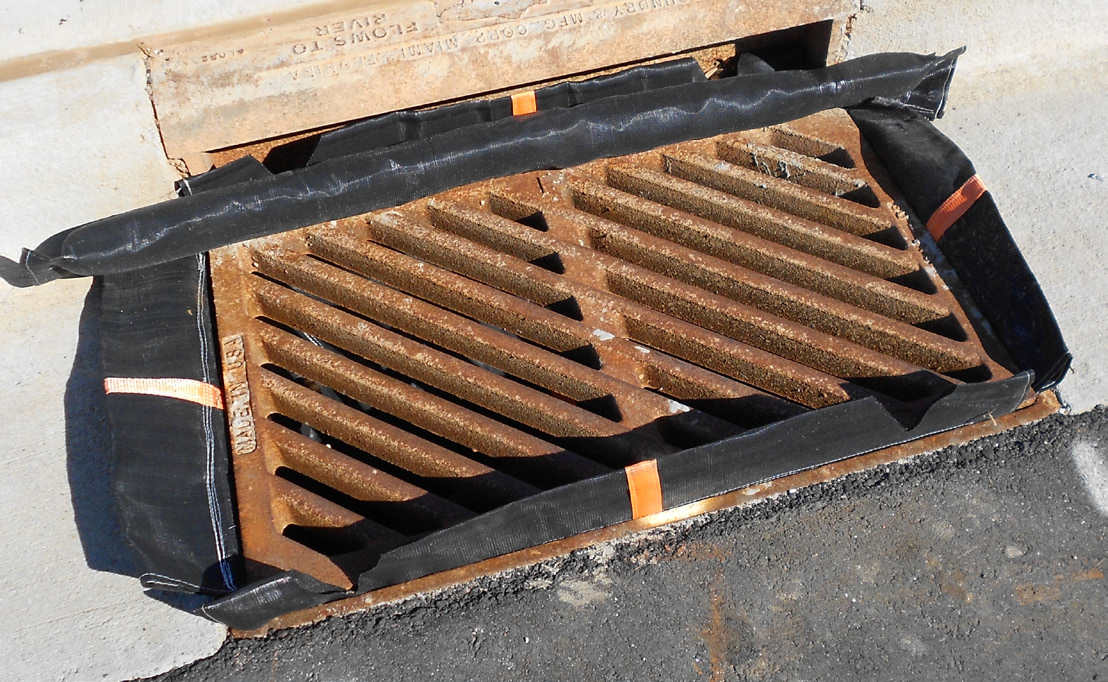 0
stars based on
0
reviews