Woven Stabilization Geotextile Fabrics, Various Strengths & Sizes
Article number:
39298545
Availability:

In stock

(7)
Delivery time:
1 - 3 business days
Please contact us for pricing. Orders placed online for this product will not be processed without completing a shipping quote.

Why use a woven instead of a nonwoven geotextile for stabilization & separation?

Woven Geotextile Fabrics are used as underlayment, driveway fabric, rip rap support and other long- term applications and are constructed from a polypropylene fabric that offers a high level of resistance to mildew, insects, and chemicals. All fabrics are fully synthetic fibers, woven tightly together, allowing them to maintain long-term support for your project location.
Woven Geotextile Fabrics are less expensive than non-woven geotextiles and are also permeable, allowing water to pass; and they do not elongate (stretch) like non-woven fabrics.  In most applications, a woven geotextile is the more effective and economical option. The manufacturing process, product characteristics, and applications differ dramatically from those of non-wovens. A non-woven's primary function is as a filter fabric and not a stabilizer. Also, non-wovens have much greater elongation, meaning they stretch much more; thereby, making non-wovens less appealing for driveway applications.
What are the differences between woven vs non-woven geotextile fabrics?

Each geotextile type has its benefits and uses, depending on project requirements for strength, durability, and drainage. As the names indicate, the basic difference between the two lies not in how the geotextiles function, but rather in how they're manufactured.  Woven Geotextiles are woven with industrial looms in a consistently applied pattern for strength and drainage. Nonwoven geotextiles are most commonly manufactured with what's called a "needle-punch" process, using barbed needles to create a felt-like permeable geotextile fabric.
We offer cost-effective Woven Geotextiles Fabrics made from narrow strands of polypropylene tape that are woven together during manufacturing, producing a sturdy fabric, but one with less permeability than non-wovens. Commonly known as ground stabilization fabric, wovens are useful in separating fewer desirable sub soils from gravel or paved surfaces. These ground stabilization geotextiles have high tensile strength at low elongations. They allow drainage while adding an extra layer of support between road subgrades and aggregates, increasing stability and extending the life of the road surface. They reduce maintenance costs and improve the performance of paved and unpaved surfaces. While they are permeable, they are not typically used in applications requiring filtration as the main function. Woven Geotextile Fabrics perform at a high level and save time and money.
Woven Geotextiles Fabrics are used for separation/stabilization applications, such as parking lots, driveways, construction site entrances, under foundations and building pads, stabilizing material staging areas, or repairing / installing a gravel driveway. They will also keep mud below the rock from "pumping" up and help keep cleanup to a minimum.
When used as ground stabilization, Woven Geotextiles minimize rutting and prevent intermixing of the aggregate with the soft soils below. Think of woven geotextiles as affordable insurance for your aggregate. They save time and money by reducing or eliminating the need for additional rock. Perhaps the easiest way to understand the value of soil separation in roadway construction is to be aware that stone and gravel tend to sink into softer soils. A simple adage that road builders have used for years goes something like this: "Five pounds of stone on top of five pounds of mud equals ten pounds of mud".
Similar to our other erosion control products, Woven Geotextile Fabrics come in several different strengths to accommodate different locations, projects, and requirements. Depending on your location and the amount of weight you need to place on the stabilization fabric, different strengths may work better than others for your application.
Woven Fabric Options:
The LM 150 - 150 lb. Grab Tensile Strength Woven Stabilization Geotextile Fabric is made from a high strength polypropylene slit film and features the perfect blend of increased stabilization strength to stabilize areas underneath roads, rip rap and even construction site entrances. The lighter weight option for stabilization and separation of aggregates offers increased flow rates for areas dealing with runoff, streams and other demanding requirements. As with all our geotextiles, this model is designed with properties that help protect against UV exposure, chemicals, and rot. While the LM 150 Woven Stabilization Geotextile Fabric is a great option for any location dealing with roads or separation requirements.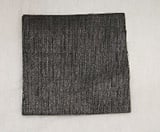 LM 150 Woven - 150 lb. NON-NTPEP
Used when NTPEP Geotextile Fabric is NOT required by the State.
The LM 200 NT Woven Stabilization Geotextile Fabric is a commercial grade construction fabric that has high tensile strength, made with a 200 lb. grab tensile strength, that allows it to handle increased pressure from gravel and rip rap.  It is a NTPEP Certified Geotextile Fabric. The LM 200 NT Stabilization Geotextile Fabric helps prevent ruts and potholes and greatly reduces the need to replace most of the rock surface of your project every few years. It also helps prolong the life of your asphalt or cement driveway by reducing cracking. This engineered geotextile is stabilized to resist degradation due to ultraviolet exposure. It is resistant to commonly encountered soil chemicals, mildew and insects, and is non-biodegradable.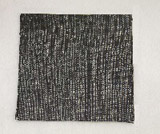 LM 200 NT Woven - 200 lb.  NTPEP Certified

Certified by the National Transportation Product Evaluation Program
The LM 315 NT Woven Stabilization Geotextile Fabric is manufactured using high tenacity polypropylene yarns that are woven to form a dimensionally stable network, which allows the yarns to maintain their relative position. It is a NTPEP Certified Geotextile Fabric.  The LM315 NT resists ultraviolet deterioration, rotting, and biological degradation and is inert to commonly encountered soil chemicals. This Woven Geotextile Fabric is a high strength fabric used for road stabilization, erosion control, embankment support, and ground stabilization. Offering a high grab tensile strength of 315 lbs., this fabric provides the strength necessary for use under roads, rip rap, and other construction materials.  A strong option, the LM 315 NT Woven Stabilization Geotextile Fabric is the perfect solution for areas that require a high tensile strength or ground support.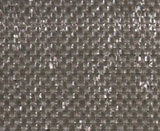 LM 315 NT Woven - 315 lb. NTPEP Certified

Certified by the National Transportation Product Evaluation Program
Product Option Details

NON-NTPEP Woven Geotextile Fabric Options:
| | | | | |
| --- | --- | --- | --- | --- |
| Item # | Product | Description | Size Options | Certified/Non-certified |
| 39298545 | LM 200 NT |   | 12.5' x 432' | NTPEP Certified |
| 39298546 | LM 200 NT |   | 17.5' x 309' | NTPEP Certified |
| 39298549 | LM 315 NT |   | 12.5' x 360' | NTPEP Certified |
| 39298547 | LM 315 NT |   | 17.5' x 258' | NTPEP Certified |
|   |   |   |   |   |
|   |   |   |   |   |
| 39344121 | LM 150 | tensile woven stabilization | 15' x 300' | NON-NTPEP |
|   |   |   |   |   |
|   |   |   |   |   |
| 39344132 | LM 200 | 200 lb. tensile woven stabilization | 12.5' x 432' | NON-NTPEP |
|   |   |   |   |   |
|   |   |   |   |   |
| 39344137 | LM 200 | 200 lb. tensile woven stabilization | 15' x 360' | NON-NTPEP |
|   |   |   |   |   |
|   |   |   |   |   |
| 39344164 | LM 200 | 200 lb. tensile woven stabilization | 17.5' x 309' | NON-NTPEP |
|   |   |   |   |   |
|   |   |   |   |   |
| 39344171 | LM 315 | 315 lb. tensile woven stabilization | 12.5' x 360' | NON-NTPEP |
|   |   |   |   |   |
|   |   |   |   |   |
| 39344175 | LM 315 | 315 lb. tensile woven stabilization | 17.5' x 258' | NON-NTPEP |
Woven Geotextile Fabric Product Applications:
Bond Breaker Geotextile
Construction Site Entrances
Cushioning
Foundations & Building Pads
Haul Road Fabric
Driveway Fabric
Paved or Unpaved Roads & Parking Lots
Rip Rap Support
Road Stabilization
Separation & Stabilization
Woven Geotextile Fabric Benefits:
Affordable "Aggregate Insurance"
Chemically Inert
Cost Effective / Economical
Effective Separation for Aggregates
Erosion Protection
High Strength for Demanding Areas
High Tensile Strength
Improves Performance
Minimizes Rutting
Prevents Intermixing of Aggregate & Soil
Prolongs Surface Life and Stabilizes the Foundation
Reduces Maintenance Costs
Rot Resistant
Saves Time & Money
Strong Woven Design
Supports Roads and Rip Rap
UV Resistant
All geotextiles are sold by the roll. Width and length vary, based on the tensile strength of the fabric.

LM 200 NT - 200 lb. Grab Tensile Woven Stabilization Geotextile Fabric
LM 315 NT - 315 lb. Grab Tensile Woven Stabilization Geotextile Fabric
0
stars based on
0
reviews