Hog Ring Pliers- Bostitch P7
Article number:
36534850
Availability:

In stock

(6)
Delivery time:
1 - 3 business days or you can pick up in store
The Stanley Bostitch P7 Pliers are designed for heavy duty "hog ring" staples. The P7 Pliers make any job faster and easier.
Item # 36534850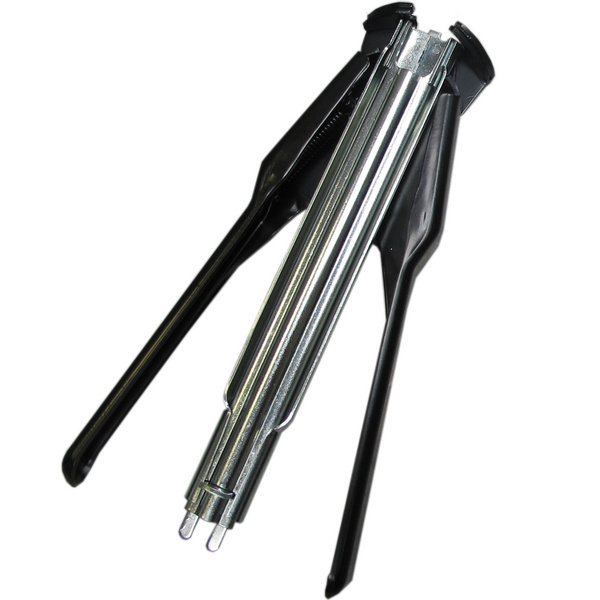 Bostitch P7 Features:
Heavy duty, durable all metal construction
Both metal handles pivot on center bolt to push staple in place and crimp it
Uses 16-gauge hog rings for extra versatility
Integral spring-loaded magazine feed
Reliable and easy to use
Applications:

Bag closure; close off the neck of plastic, cloth, or mesh bags
Attach silt fence fabric to field or welded wire, when wire back silt fence is required
Great for attaching burlap to wire baskets
Tagging; secure tags to potted plants
Low-cost method to tighten burlap on root ball after tie-up
General package bagging
Cargo netting
Insulation blankets
Oil abortion socks
Secure bird, deer, varmint control netting over planting beds 
Arts and crafts
Bostitch P7 Specifications:
Length of handle: 6 ½ inches, middle area 7 inches
Weight .8 lbs.
Hog Ring Load 50
Ring Size 11/16"
Staple RING 616G50, RING 616G50B, RING 616SS50
Closure size i.d. min-max
9/32 "-23/64", (7.1-9.1mm)
0
stars based on
0
reviews