Erosion Blanket - US-1X Single Net American Excelsior Natural, SZ. 8' x 90'
| | |
| --- | --- |
| Article number: | 51672921 |
| Availability: | Usually ships within 2 to 5 business days |
| Delivery time: | Please contact us for delivery timeframe |
Please fill out the "Quote Request" form below or contact us at 281-717-8921 and will be able to provide you with the estimated shipping charges. Otherwise, feel free to purchase the item on our website and you can pick it up at our warehouse. Orders placed online will not be processed or shipped, without obtaining a shipping quote beforehand.
Item # 51672921
Erosion Blanket - US-1X Single Net American Excelsior Natural, SZ. 8' x 90'
Can't decide which type of erosion control blanket that you need for your project? Reference the "Informational Brochure" below to help with your decision.
Product Description:
Our erosion control blankets are effective in controlling erosion on slopes and channels, stabilizing soils long enough for re-vegetation seeding to establish on the site. Our blankets are designed to be used on gradual to steep slopes, with low to high velocity flow channels, and are available for both short term biodegradable applications, and long-term soil stabilization.
Short Term:
U.S. Erosion's short-term blankets are engineered to provide erosion protection on moderate slopes and low flow channels for up to 1 growing season. Specifically, our Rapid Degrade (RD) blankets are designed for short term protection where the final slope is to be maintained and the internal components break down in approximately 45-60 days (pending on light and environmental conditions). Our Natural Net (NN) products are engineered for the same protection, and are fully biodegradable, mostly used in environmentally sensitive areas.
Advantages of investing in short-term erosion control include:
♦  Reliable protection: Rain or shine, our erosion control products protect and stabilize soil. These blankets retain sediment in the face of wind, water and environmental hazards. They also help the soil retain moisture, so it can properly cultivate recently planted seeds.
♦ Short-term functionality: While some forms of erosion control are functional for years, your project may only require a few months to a year of support. After the blanket serves its purpose, it will start to break down thanks to its biodegradable and photodegradable components.
♦ Protection on steep slopes: Most of our short-term erosion blankets can operate on slopes up to 2:1 or 3:1. Engineers who work in hilly areas can use them to protect soil and vegetation against the impact of rain and wind.
♦ Environmental benefits: The short-term erosion control blankets we offer are degradable or partially degradable, making them eco-friendly soil protection options. We also have photodegradable nets, which will dissolve after prolonged exposure to sunlight.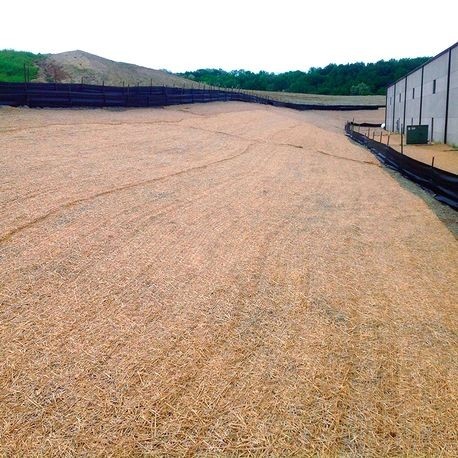 Extended Term:
U.S. Erosion's extended-term blankets are engineered with coconut fibers to provide longer and better protection against erosion problems on steep slopes and in most channels. The extended term blankets also utilize a UV stabilized net that usually lasts up to 2 years (pending on light and environmental conditions).
Benefits of Extended-Term Erosion Control Blankets
♦  Extended-term erosion blankets are ideal for construction projects that have greater slopes and require longer protection. Erosion can tie up projects and compromise the safety and integrity of developed land. Blankets shelter soil and vegetation from the elements. This keeps the soil stable while holding in moisture and supporting faster growth. Extended-term blankets allow vegetation to grow into the netting, which prepares it to withstand future impact.
♦  Our blankets are also effective against erosion caused by water flow. In the event of heavy rainfall or flooding of nearby waterways of established channels, extended-term blankets help keep flow and runoff from carrying the soil away.
♦  Some of our extended-term erosion control blankets are also biodegradable and decompose after they've served their purpose. Erosion biodegradable blankets are valuable tools because they help protect sensitive environments.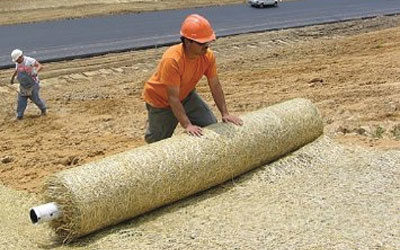 Long Term/Permanent:
U.S. Erosion's long-term blankets are also commonly referred to as Turf Reinforcement Mats (TRMs). These are designed to provide permanent structure and reinforcement to the vegetation at the root and stem level.
Benefits of Long Term Erosion Control Blankets:
Permanent erosion blankets are strong enough to protect against the elements and keep the soil in place while creating means to anchor new vegetation. Additional advantages of these blankets include:
♦  Long-term service: Our TRMs provide long-term protection for soil. Our blankets are manufactured to secure vegetation for many years, even in some of the harshest environments.
♦  Resilience: Our products are made to hold up against the elements, minimizing erosion on diverse terrain.
♦ Ease of Transportation: Turf reinforcement mats are easier to transport than concrete or riprap alternatives.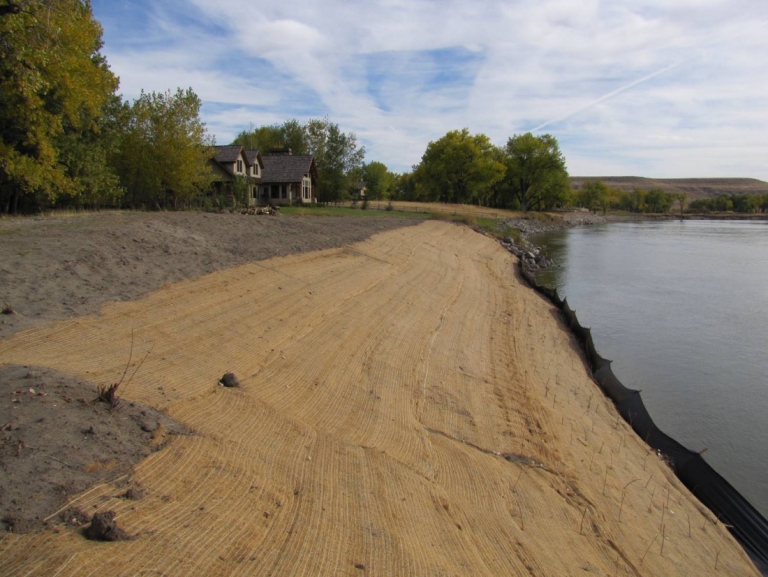 Please reference brochure below for product descriptions, sizes, longevity, installation instructions and more
U.S. Erosion Control Products Informational Brochure
Oh... and don't forget the sod staples!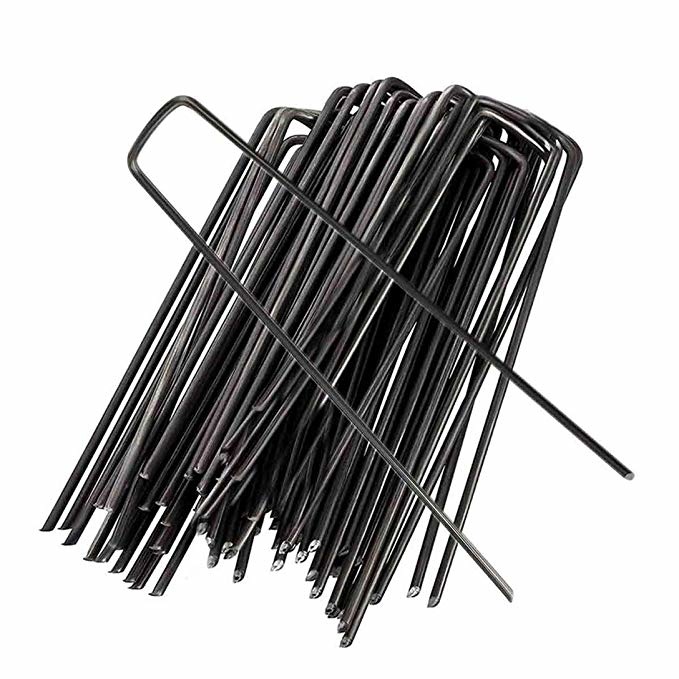 0
stars based on
0
reviews