Sod Staple Setter - Staple Driver
Article number:
36534906
Availability:

In stock

(109)
Delivery time:
1 - 3 business days
Sod Staple Setter - Makes Setting Staples Easy! 
This Sod Staple Setter features a recessed magnetic grip that securely holds the staple in place while it is being driven into the ground. Quickly and easily install erosion control blankets, geotextile fabric, landscape fabric and sod. Perfect for use in wet areas, slightly frozen ground, rough terrain, steep slopes, ditch banks, and tight spots. Usually, workers wear tool belts with heavy duty pouches to hold the staples and then they just walk along and install staples. 
Item # 36534906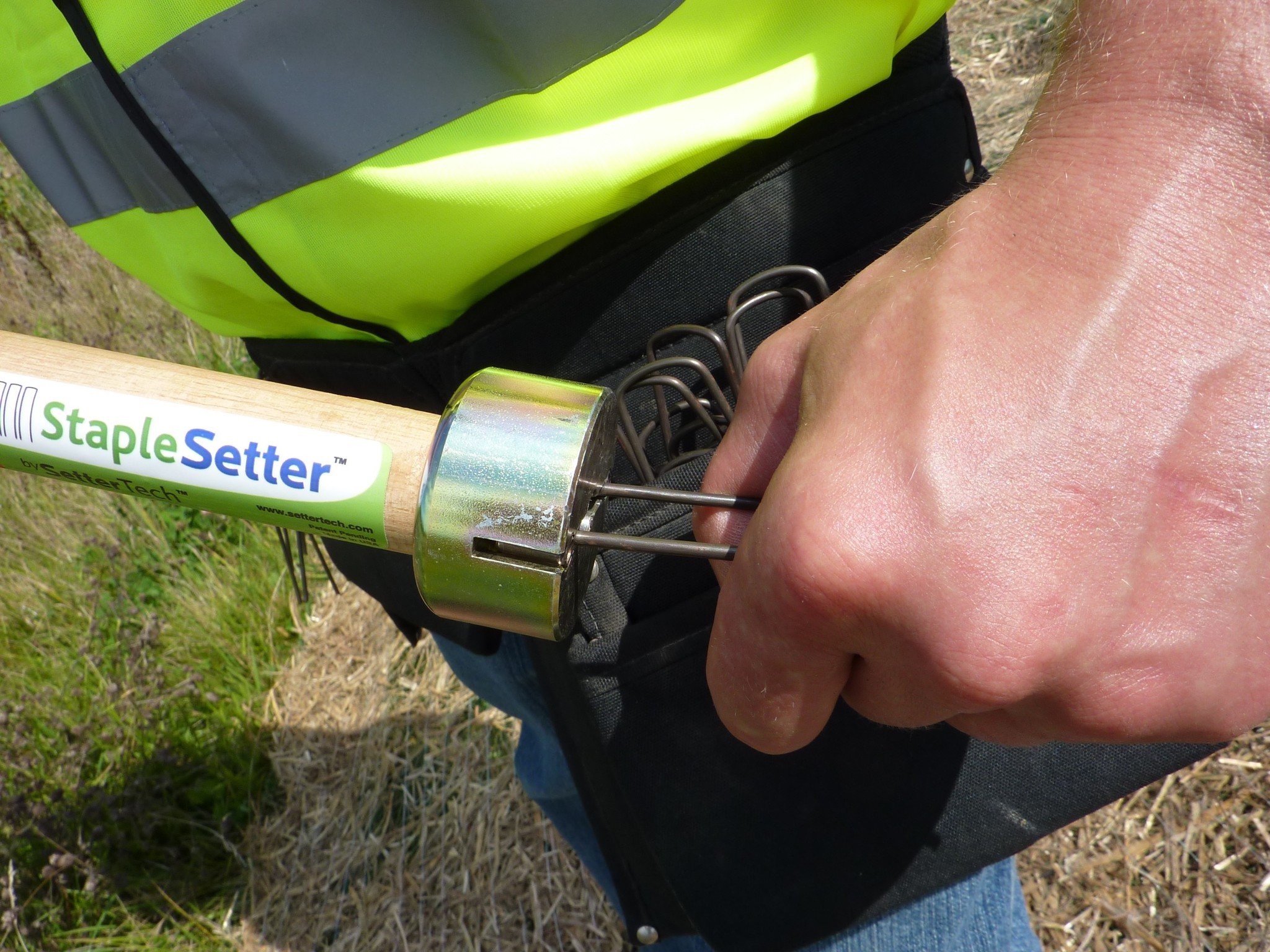 Use this tool with:
Erosion Control Blankets
Geotextile Fabric
Landscape Fabric
Weed Barrier Fabric
Sod
No more:

Bending Over
Bending Staples
Fatigue
Hammering Staples
Stepping on Staples
Features:
Hand tool designed to take the bending out of erosion control staple installation
Overall length: 42″
Magnetic head to hold 11-gauge, 1 in. wide anchor (sod) staple
Wooden handle with foam sure-grip top
Pushes staples all the way into the ground
Makes installing staples, anchor pins and erosion staples easy
Has no moving parts, therefore, will not jam
Recessed magnetic grip holds staples in place until installed
Proudly made in the U.S.A.
(Click link below)
Setter Tech Staple Setter_ Staple Driver Spec Sheet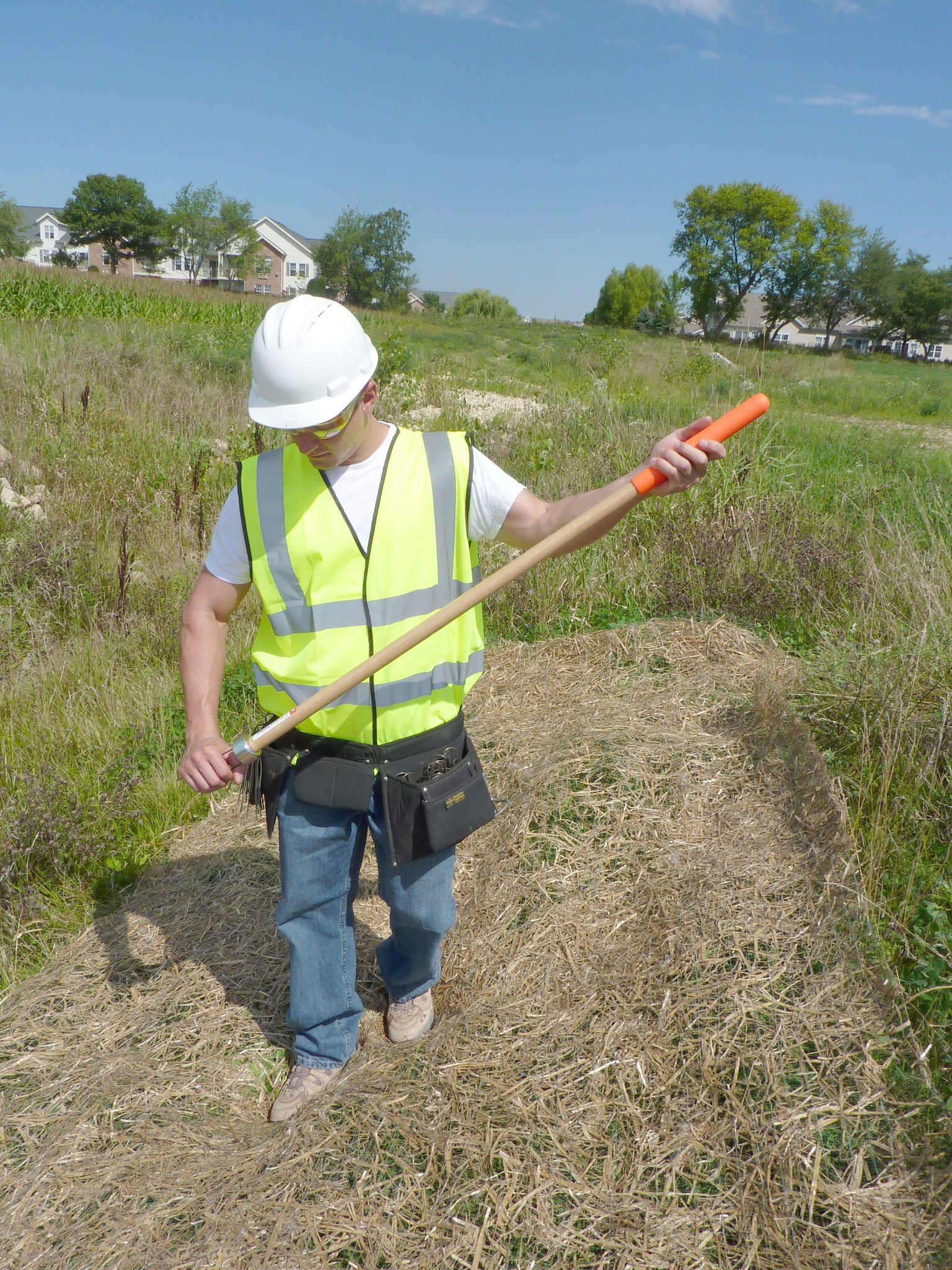 0
stars based on
0
reviews