Gabion Woven Wire Basket, SZ. 6' x 3' x 1.5' , PVC Coated
Article number:
39415615
Availability:

In stock

(7)
Delivery time:
1 - 3 business days
Please contact us for shipping price. Orders placed online for this product will not be processed without obtaining a shipping quote beforehand.
Item # 39415615
Gabion Woven Wire Basket, PVC Coated

SZ. 6' x 3' x 1.5'

Product Description:
Gabion Baskets are double-twisted hexagonal, woven galvanized steel wire mesh baskets with a rectangular box shape. The compartments or cells are of equal size and dimension and are formed by internal diaphragms being placed within the basket. The compartments or cells are filled with natural stone and the diaphragms minimize stone migration within the basket providing even distribution of the stone fill throughout the basket, even after structural movement. Gabion Baskets feature a rigid structure, durable life and greater strength for both engineering constructions and architectural decorations.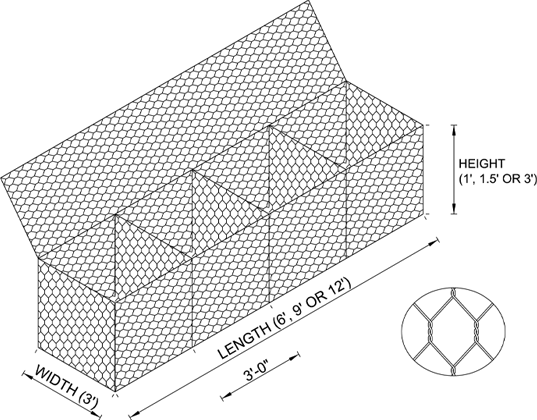 Gabion Baskets are constructed in various sizes and are commonly used for various applications including, but not limited to, retaining walls, steep slopes, rock fall areas to trap sediment, mechanically stabilized soil retaining structures, stream bank protection, slope paving, outfall structures, weirs, drop structures, etc.… The purpose of rock gabions is to prevent undercutting and/or scouring at the base of steep slopes. Vegetation may be incorporated into the gabion by placing cuttings between the gabion layers. The cuttings will take root in the gabions and the soil behind the structure. The vegetation provides additional stability once the root structure has developed.
Typical Applications:
• Residential, commercial, and industrial projects
• Retaining and separating walls
• Decorative and privacy walls
• Sound-barrier gabion wall
• Gabion fences and low walls
• Columns and borders
• Landscaping and urban design
• Interior and exterior
Benefits:
• Economical
• Durable
• Resistant
• Modular
• Versatile
• Anti-Corrosive
• Easy Installation
• Little to no maintenance
Installation Guide & Specifications: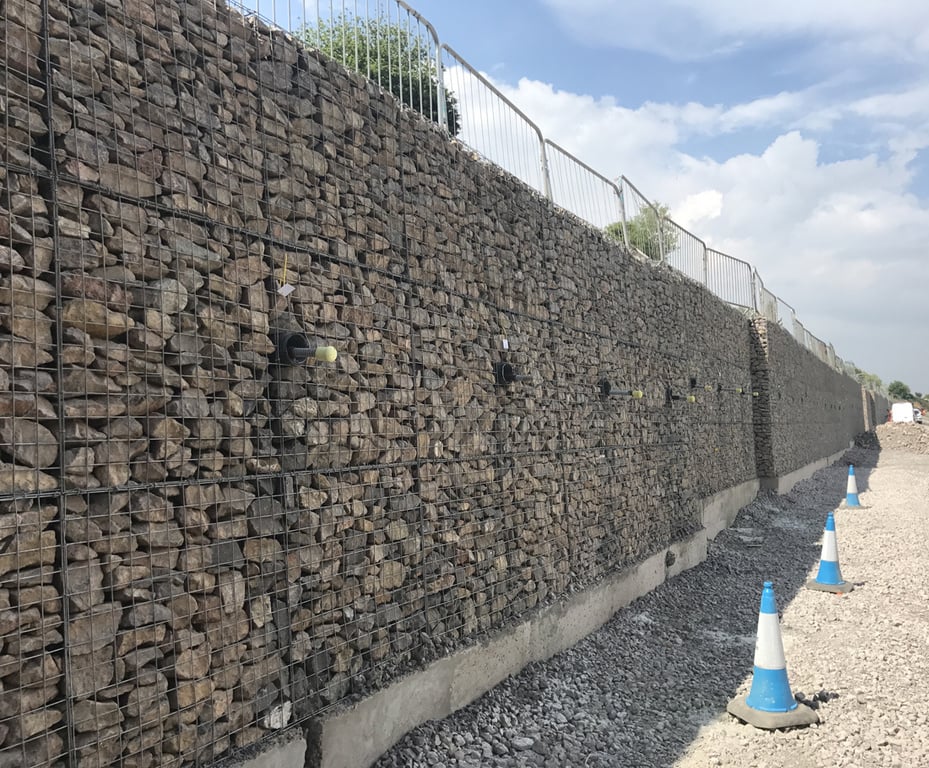 0
stars based on
0
reviews