Ecoduty Stakes for Erosion Control Blankets, SZ. 6", 500 ct. bundle
Article number:
51579767
Availability:

In stock

(1)
Delivery time:
Usually Ships Out Same Day or Next Day
Product Description:
Easily secure landscape fabrics, erosion control blankets, turf, sod and more with the Ecoduty 6 inch contractor grade stakes. Ecoduty biodegradable stakes are a must for any contract job that demands a top performing staking solution. Made from recycled plastics, the stakes contain an additive to change the polymer structure of the plastic. Once this change is complete (24-36 months, the stakes will fall apart and allow microbes to consume the plastic. The byproducts post-microbe consumption are water, carbon dioxide and biomass (humus).
Item Number: 51579767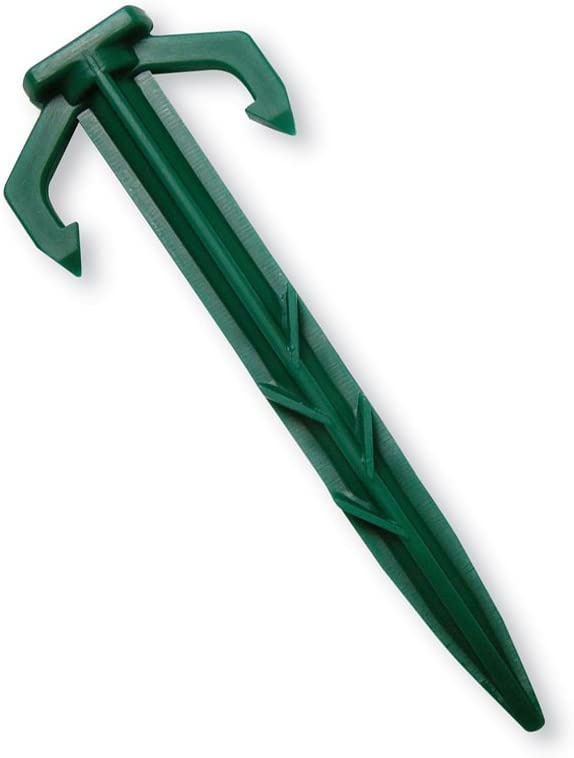 Product Benefits:
• Use to secure sod, landscape fabrics and natural ECBs
• Stakes are made from 100% recycled resins and are fully bio-degradable
•

Breaks down in 24-36 months and then biodegrades leaving CO2, humus and water as by-products
• More than 5 times the holding power of metal staples
• To be used with the Ecostaker for fast, jam-free installation
• Available in different sizes
• Proudly made in the U.S.A
.
0
stars based on
0
reviews