Fertilizer, Bumper Crop 13-13-13, SZ. 50 lb. Bag
Article number:
48815781
Availability:

In stock

(35)
Delivery time:
Usually Ships Out Same Day or Next Day
Description:
Fertilizers can be used for subsistence farming, large scale farming, small-scale farming and even horticulture. They can also be used in lawn and tree care practices. The importance of fertilizers is that they provide nutrients that may be unavailable or inadequate on any given piece of land.
Bumper Crop fertilizers are rich in nutrients and delicate to the soil and can be applied by a spreader truck fleet or you can simply use your own pull behind spreader.
In agriculture, a bumper crop is a crop that has yielded an unusually productive harvest. The word "bumper" in this context comes from a usage that means "something unusually large", which is where this term comes from.
Details
Item # 48815781
50 lbs. Net Wt. / 22.68 kg.
Manufactured By: Bumper Crop Texas, LLC • Schulenburg, TX.
Guaranteed Analysis:
| | |
| --- | --- |
| Total Nitrogen (N) | 13% |
| Available Phosphate (P205) | 13% |
| Soluble Potash (K20) | 13% |
Ingredients:
Urea
Ammonium Sulfate
Diammonium Phosphate
Muriate of Potash
Limestone
Natural Sand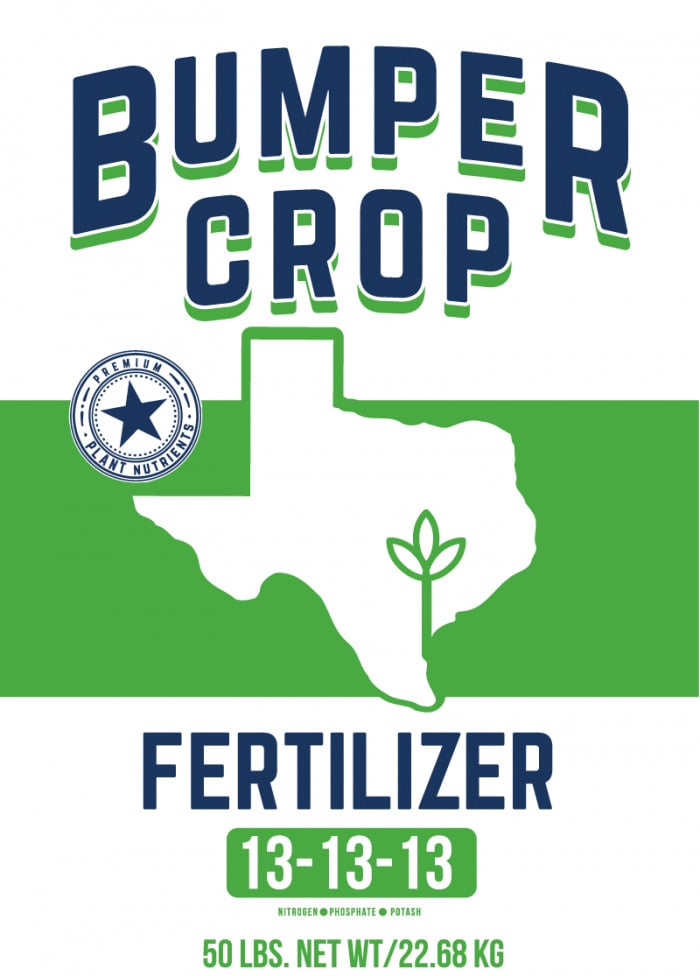 0
stars based on
0
reviews