Safety Fence, 8 lb. Orange, Light Weight
Article number:
38335466
Availability:

In stock

(298)
Delivery time:
1 - 3 business days or you can pick up in store
Please fill out the "Quote Request" form below, or contact us at 281-717-8921 and will be able to provide you with the estimated shipping charges. Otherwise, feel free to purchase the item on our website and you can pick it up at  our warehouse.

Product Description:
Plastic barrier safety fencing is one of the most frequently used products by contractors to contain materials and protect a location, while maintaining a clear level of visibility around the area. The orange colored safety construction fence is the standard for barriers and is primarily used for safety and also a great solution for containment and control around work sites with large amounts of debris. This highly visible safety fence is perfect for warning others to avoid an area. The easy installation makes it simple to remove and reuse.
Product Details:
Item # 38335466

Available in orange or green
Light weight ( 8 lbs.)
Measures 4 ft. x 100 ft.
Typically supported by 5 ft. or 6 ft. metal t-posts or hardwood stakes (sold separately)
Affordable and durable
Easy to install, relocate and reuse
Brightly colored for maximum visibility
UV protected plastic
Weather and temperature resistant
Rust and corrosion resistant
Sold individually or 100 per pallet
Product Specifications:

Orange Plastic High Density Safety Fence_Specification Sheet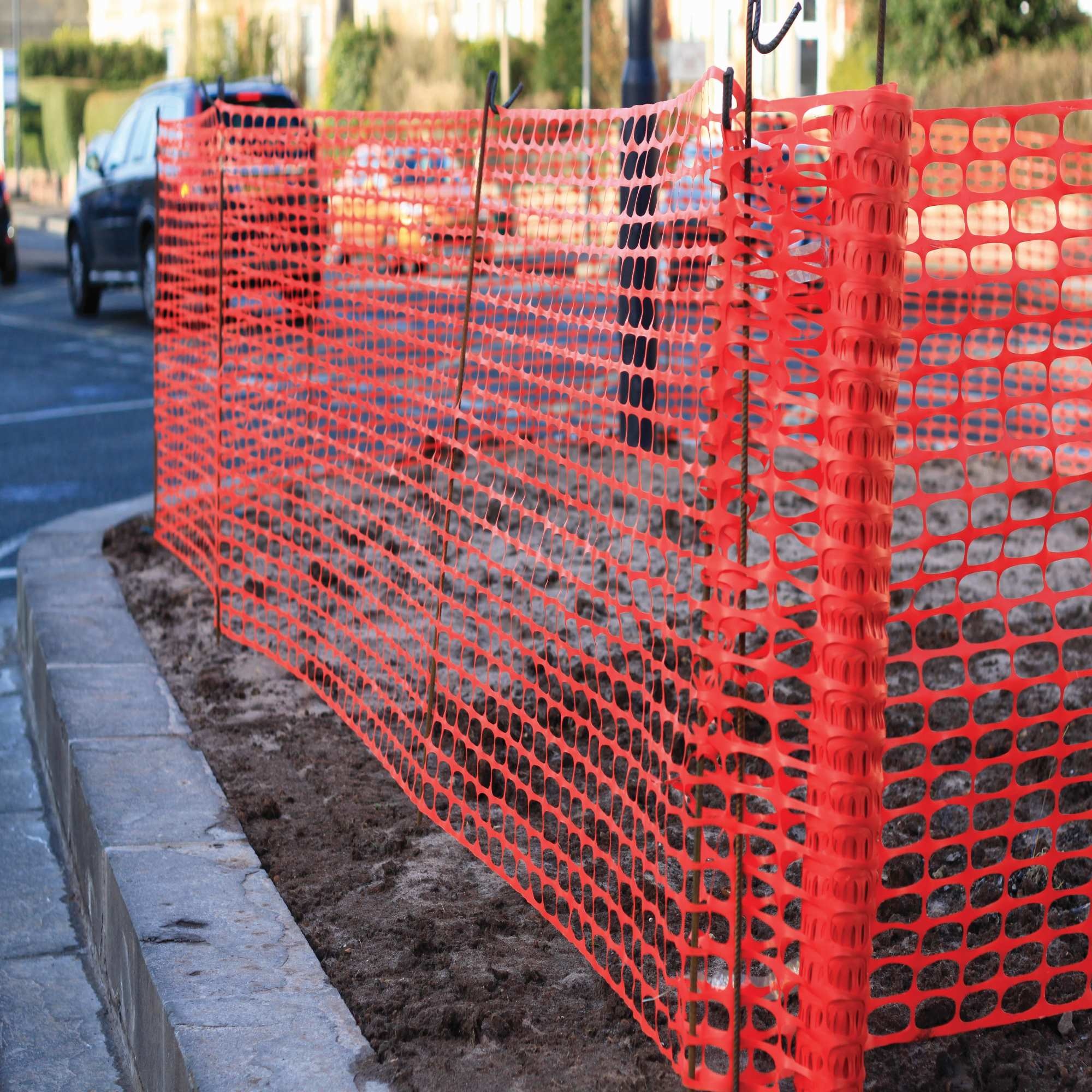 0
stars based on
0
reviews